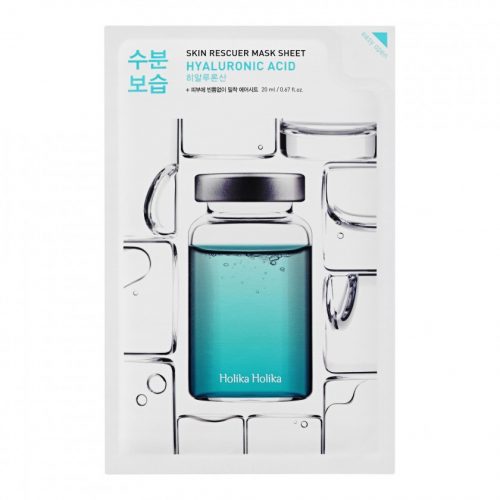 72 in stock
Holika Skin Rescuer Mask Sheet – Hyaluronic Acid 20ml
€ 4.80
Moisturizing sheet mask with hyaluronic acid – a real tsunami for the skin. Suitable for all skin types, it returns elasticity and smoothness to the skin. It helps reduce inflammation, refreshes, softens the skin and reduces wrinkles. The mask has an ultra thin basis that provides a tight contact with the skin and a better penetration of useful components in sheet mask.
Key ingredients
Hyaluronic acid recharges the skin with moisture, lemon brightens the skin, softens and makes it smoother and aloe juice helps fight inflammation.
---
Directions:
After cleansing skin and applying toner, apply to face and wait 10-20 minutes before removing. Gently pat skin to promote absorption of the remaining essence. Avoid contact with eyes and letting sheet mask to dry completely.